Golf Lessons In Bangkok – Thailand
Golf lessons in Bangkok and all around Thailand, offered by Top Golf Asia.
Top Golf Asia was created to help golfers develop on-course skills to enhance their performance, ability to identify mistakes and understand HOW to improve all aspects of the game. We specialize and focus on the most important aspect of your game, SCORE IMPROVEMENT!
We provide you with a clear progress plan, goal settings and with on-course video analysis to help you understand your swing and short game techniques while playing.
Top Golf Asia is passionate and dedicated to bring quality lessons to you and will go many miles to meet golfer's needs and goals. We conduct golf lessons in Bangkok and all around Thailand at any golf course and driving range of your choice with personal lesson programs for beginner golfers, lady golfers, juniors and advanced to professional golfers.
Our Outdoor facility now equipped with multi- angle video analysis technology
– See your ball flight and view your swing from 2 angles at the same time
– Understand your swing mechanics and how to improve it.
– See your swing speed, ball speed, angle of attack, spin rate and much much more.
– Improve faster with our unique drills and exercises.
– Compare your swing to the best players in the world.
– Advance to the next level and lower your handicap.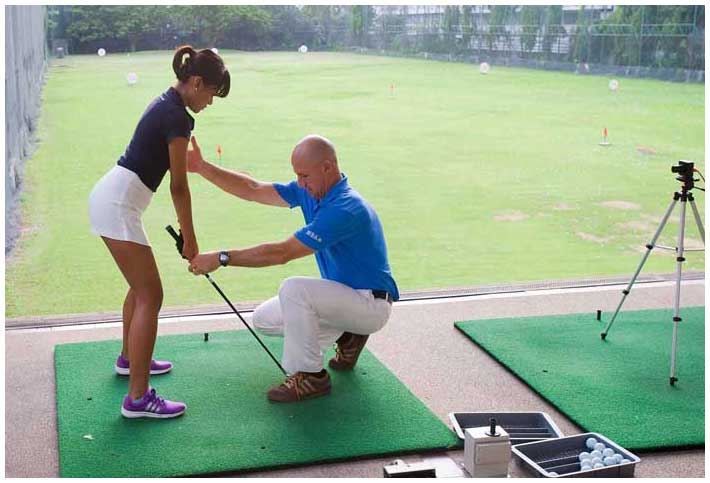 We use the V1 Golf video analysis tool…